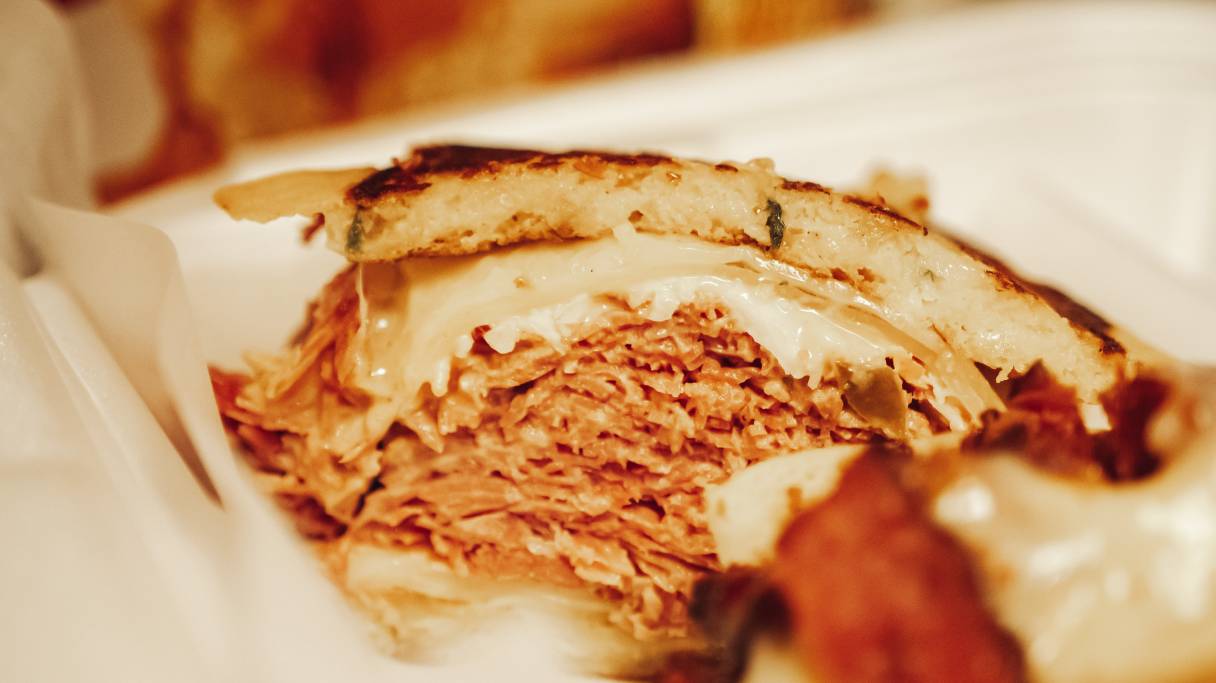 Steve Stein's Famous Gourmet Deli-Restaurant and has been family-owned and operated for over fifty years. We pickle, cook, and prepare our own meats daily. Our homemade garlic roast beef is rare and moist or well done and tender, however, you like it.
We have fresh oven-roasted turkey breast (available in garlic too) which is a healthy deli delight. Our corned beef is what we're known for, always sliced thin and lean, or juicy and fatty, depending on your preference. Our salads are all homemade, and the whitefish salad is a smoky, creamy, taste of heaven.  Our smoked fish attracts the majority of our customers with hand-sliced lox, smoked salmon, sable, jumbo whitefish, and more! Having friends at the house? Famous Deli will make deli sandwich platters and fruit platters that will impress and delight your guests.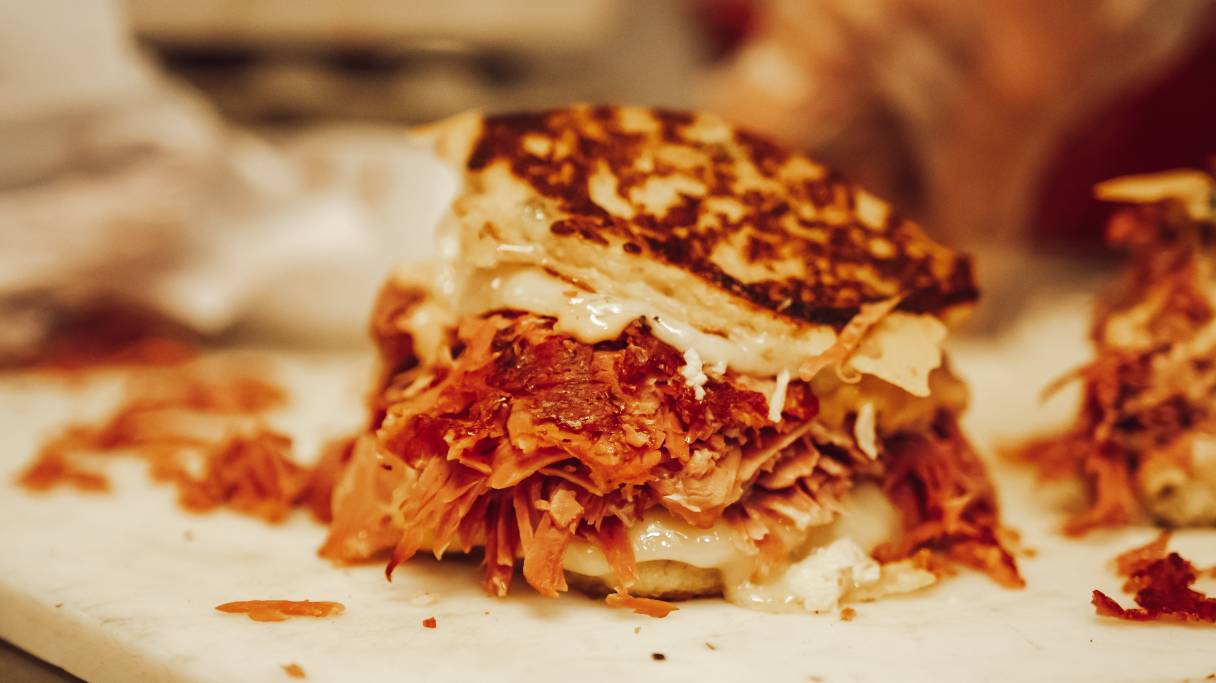 The Freshest Smoked Fish Anywhere!
For an unforgettable Sunday Brunch choose from our selection complete with a full assortment of home-made cream cheeses and black olives.
Whitefish Salad
Jumbo White Fish
Chopped Herring
Pickled Herring in wine or cream sauce
Gefite Fish
Hand-Cut Nova or Regular Lox
Fresh Sable
Smoked Carp
Nov Scotia Lox
Regular Lox
Juicy, Delicious Kippered Salmon
Complete the meal!
Famous Deli can provide fresh baked rolls, bagels, and bread to compliment the best fresh smoked fish selection you can find. And don't forget to pick up some fresh fruits and vegetables from the produce section!